I had some excitement after my 1st fuel stop in Indiana when my wheel broke off. A friend flew me two wheels and tires (200 miles away), and I was back in the air in 2-1/2 hours!
At the first stop was also a tractor show that had a lot of re-powered V-8 stuff. I'll post those pictures later.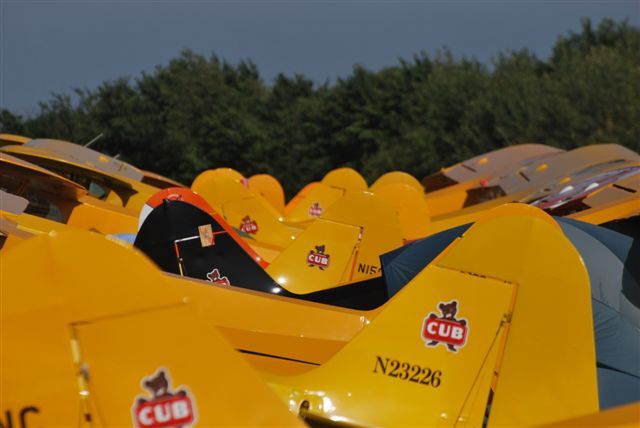 I was in the group of 75 cubs that flew into Oshkosh for the 75th anniversary of the cub. Total was 181 cubs the last I heard.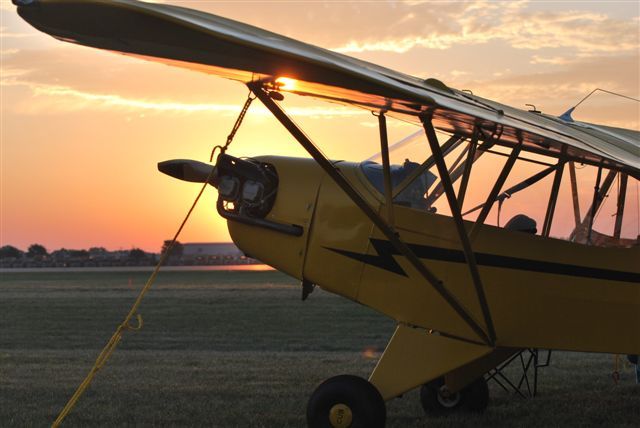 this pot of gold at the end of the rainbow is my cub.